AXA Partners European Barometer
"Protect our connected word"
How can we create a safer and more sustainable connected world?

Over the last decades, technology has become prevalent in every aspect of our lives. Technological devices are now our daily companions, acting as crucial helpers of our routines at home, work, school, and on the go.  Consumers dedicate more of their budget towards gadgets and European households are now home to an increasing number of connected devices. And, with the stay-at-home new way of life caused by the Covid-19 pandemic, consumers have had higher use of said devices: technology became critical in their daily life to stay connected and close to the people they love, to work from home, adapt to the school from home, and many other daily activities. This higher use of technology and connected devices has significantly increased consumers' adoption and their reliance on technology.  
However, an expanding interconnected daily life also implies growing physical and digital risks, all of which pose potentially severe consequences for consumers and the environment. 
With these pressing matters in mind, it is now time to think about how we can create a safer and more sustainable connected world.  
To try and solve this question, AXA Partners has conducted in June 2021 a wide-range study to understand European consumer expectations with regards to the protection of their digital lives.  
+6 000

respondents

6

European countries

(UK, France, Spain, Italy, Germany, Poland)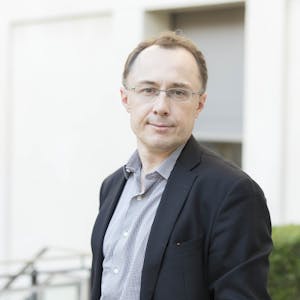 Laurent Monéger
Global Head of Consumer Electronics Protection and Legal Protection Business Line, AXA Partners
"Protect our connected world", AXA Partners European barometer, presents the key learnings of this study put in perspective through the analysis of our team of experts. This barometer highlights European trends with regards to technological devices equipment and usage, and customers' expectations and levers for a more secure and sustainable connected world. 
Contact us to receive the full Barometer "Protect our connected world".
More inspiration on the same topic