Initiated in Asia in 2015, the collaboration between AXA Partners and Trip.com now extends to British, French and German travelers with the launch of new cancelation and medical insurance solutions adapted to the ever-evolving expectations of consumers. 
Indeed, ever since the beginning of the Covid-19 global crisis, travelers have felt an increased need for more flexibility and security while travelling. 
We have seen a huge rise in awareness and demand for a real greater security and flexibility when consumers are making travel bookings.
This partnership between the two market players enabled the development of perfectly suited solutions that go hand in hand with this need for serenity and reassurance when booking a trip.  
Andy Washington, General Director Europe of Trip.com Group, comes back on how this successful collaboration, which will extend to the Italian and Spanish markets by the end of 2022, was imagined and built. 
Expert view: Erick Morazin, AXA Partners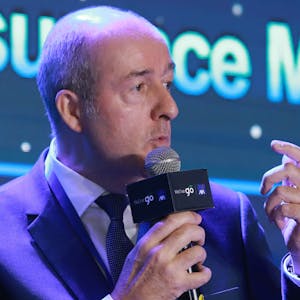 Erick Morazin
Senior Vice-President Global Travel at AXA Partners
The travel insurance partnership between Trip.com and AXA Partners, with Ctrip.com in China, 10 years ago. It was then followed by South Korea and more recently Singapore. In the last 3 years, Trip.com has accelerated its international development, launching its unique travel offers (flights, car rentals, train, hotels, etc.) in the UK and in Europe. 
Trip.com team has a strong attention to details with a focus on customer value. All elements of the travel insurance proposition are designed to ensure the right product is always proposed to the right customer profile at the right price.
As Partner of Trip.com, one of our main challenges were to replicate the technical solution we put in place in Asia with them and to customize the travel insurance covers to the European needs. The Trip.com teams based in Europe and in China have been working closely with our teams to co-create a unique value proposition for Trip.com customers. We, at AXA Partners, successfully demonstrate our global approach while offering a product matching local need. The teamwork between both companies made several launches possible throughout various European countries, and there is still more to come!
The first results in various countries are exceeding our initial expectation, supported by a strong travel rebound and a greater demand for protection from travelers.