Flashback on the creation of an innovative and personnalised health protection dedicated to the millions of french citizens living abroad
Expert view: Frédéric de la Martinière, from AXA Partners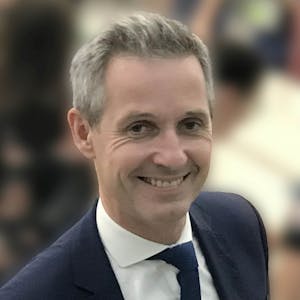 Frédéric de la Martinière
Global health business development at AXA Partners
As an insurer and assistance provider, AXA provides its policyholders with health cover and supports their mobility. That is why we are proud that UFE, which has been working since 1927 to support and assist French people abroad, chose us to create this service.
The main challenge for AXA Partners was to clearly assess the risk, since the aim of the policy is to provide coverage, without a medical questionnaire and with a limited qualifying period, to French people of all ages living all over the world.  
We have drawn on many skills in order to design and roll out this service. First, we had to price the risk in the form of a single premium, with a specific legal package so that we can provide the service anywhere in the world.
Then we developed a simple and practical digital subscription system within which customers can directly manage all their processes. Lastly, we created printed and video materials with UFE and presented the service to the members of parliament and senators representing French people abroad.
It took a few weeks to build the service and reach agreement on the general and special conditions. The UFE Health Assistance policy became available for subscription on a digital platform a few months later. Now, we cover a large number of French people living in over 48 countries worldwide.